About
This is a custom subpage description.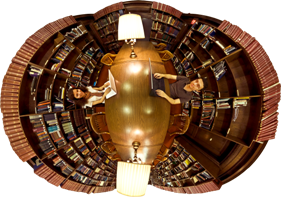 Who are we?
Founder and manager of Witual Solutions, Berkay Baykal, obtained his undergraduate education in Civil Engineering from Istanbul Technical University in Istanbul, Turkey; and his Master of Science in Civil and Environmental Engineering from Carnegie Mellon University in Pittsburgh, Pennsylvania. He started photography as an amateur with an initial interest in black & white photography. Soon, he expanded his interest in Virtual Reality and Advanced Visualization Systems by combining his interest in photography with his software development skills. Besides working for Witual, Berkay is also working at a construction management company in New York. Outside of work, Berkay enjoys sailing, golfing, playing tennis and skiing.
Director of Business Development, Derya Baykal, obtained her undergraduate degree in Business Administration with a specialization in finance from Franklin and Marshall College. She is now doing her Masters in History of Decorative Arts and Design at Parsons School of Design. She has valuable experiences in investment banking and profound interest in contemporary and historical decorative arts. Derya is proficient in English, Turkish, German and French. She is enthusiastic about getting to know you and your needs as well as expanding our relationship. Outside of work, Derya enjoys reading, going to museums, painting, and cooking.
Our Vision
An increasing number of people search online to find a house, store, restaurant, cafe, bar or boat. Witual strongly believes in the power of online virtual reality in attracting more customers. By providing the reality to your customers online, Witual is dedicated to make your online advertisement stand out. To fulfill its goals, Witual is receptive to clients' specific needs and suggestions. Witual intends to work collaboratively with its clients to help them present what they have in more effective ways.
Software Development @ Witual Solutions
At Witual Solutions we develope and manage web applications. With our experienced software design and development team we have created multiple products. Check out our subsidiary web applications:
Get on the same page!
An easy to use, simple and intuitive tool to stay on the same page with your co-workers.
Collaborate, remember and track on the same page. Create lines, comment and organize in a printer friendly format.
Designed with tablets and smartphones in mind as a web application
Onlinepunchlist.com
Onlinepunchlist.com is a web-app for architects, engineers, construction managers and owner/developers to easily manage their punchlist process. Members of punchlists can update the status of the items, filter items or set responsibilities for each item.
Sozluk.co
Türkiye'nin en kaliteli sözlüğü çok yakında sozluk.co'da.